Our Story
 This is the part where I really impress you with a fabulous tale of childhood adventures and travels that led me to faraway lands brimming with jewels…
 I'm afraid the truth is much less romantic, as it turns out. I'm simply just a bit of a magpie and LOVE shiny things! Becoming a jeweller seemed like a jolly good idea and it was way more fun than being a business and systems analyst (which is what I was before this incarnation of me!).
Iranian born, I'm genetically programmed to love jingle jangle (if you know, you know) and 20 years on I'm still here, still loving that I make your most special pieces of jewellery and I'm absolutely grateful that you continue to want me to.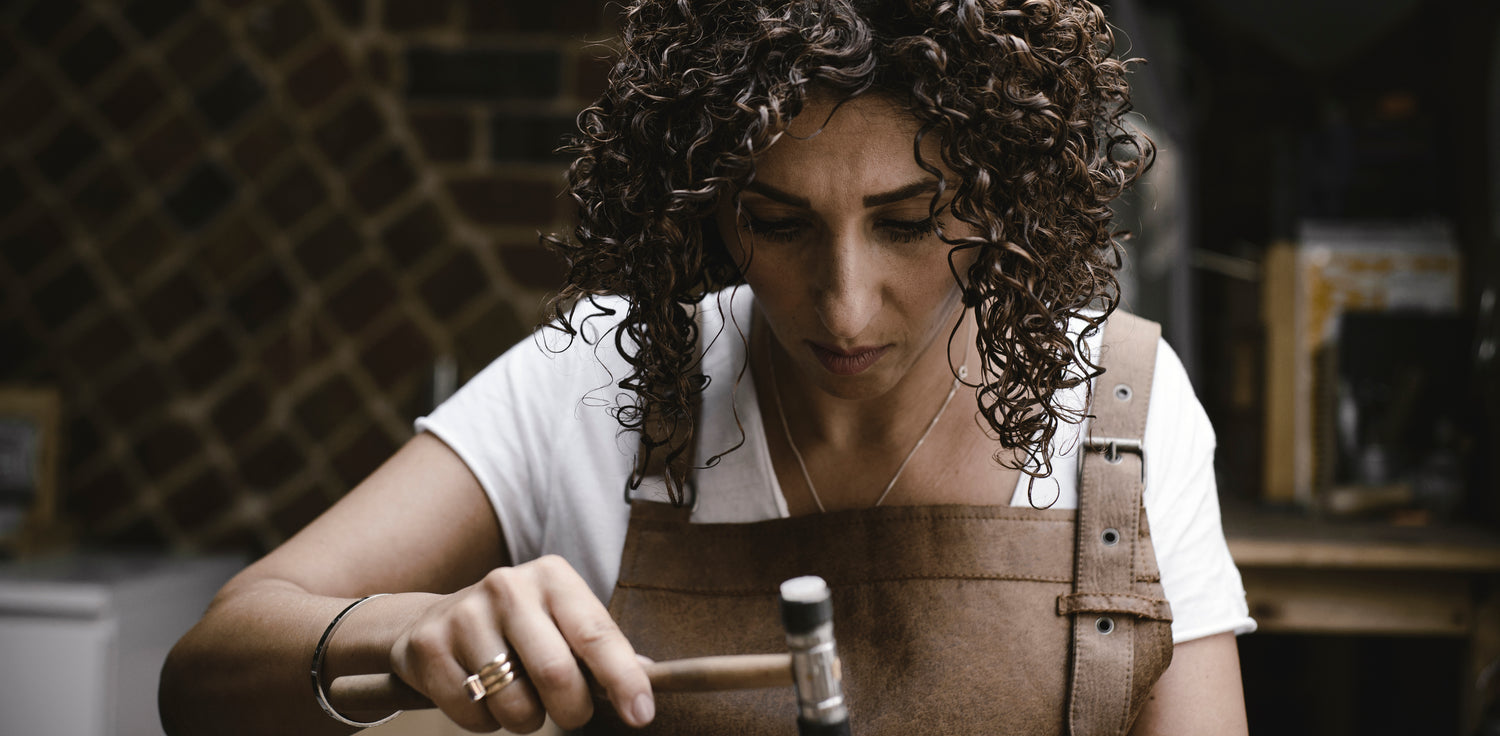 I try not the be confined by any one style but if someone was to ask me what my jewellery is like, I'd say, personalised jewellery for people who don't usually 'do' personalised jewellery. I love the connection and interplay of the metal and words but my jewellery isn't really a show of overt personalisation. Every piece is led by it's design, the aesthetics, how is moves and the tactile, playful elements I like to include. Quite often the personation is all about you knowing it's there rather than being on display for others.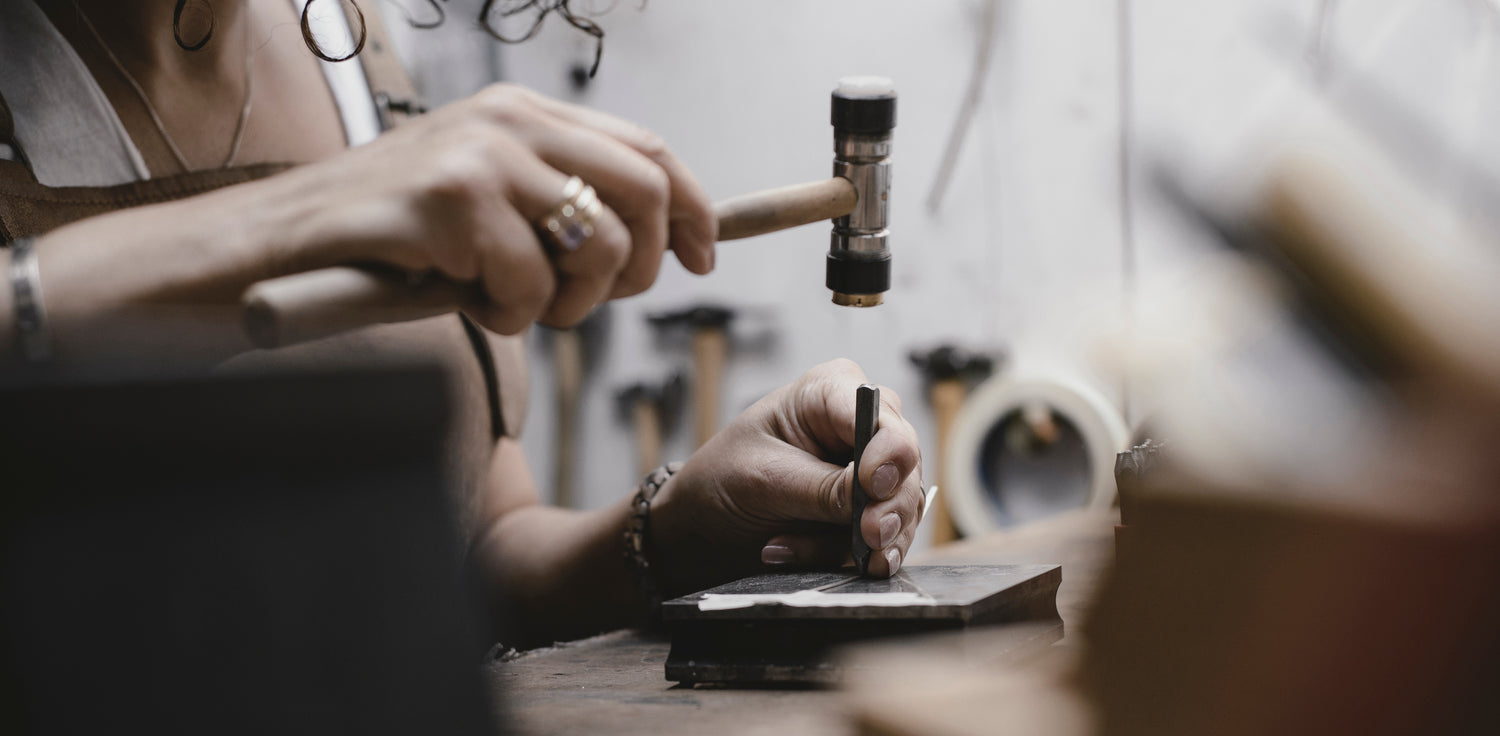 The collections play with concepts and ideas you don't usually find in 'beautiful' jewellery, like the bestselling nut and bolt necklace,  which juxtaposes with the timeless beauty and fluidity of movement of the Mobius collection. I like to think there is something for everyone without anything being watered down.
So, I guess what I'm saying is that if you want beautiful jewellery that's not quite the norm. If you want something unique that marks a milestone in life. Something that's crafted to last a lifetime and beyond and just as unique as you, then I'm your woman.
Like what you hear? Let's keep in touch on Instagram for your daily dose of jingle jangle. Or why not subscribe to my Musings from the Shedio newsletter where I catch you up on all my recommendations from podcasts to exhibitions each month.
Big Love,
Ghazal xx
P.S. here are some serious photos of me at the bench looking all professional...