Back by popular demand!
For those of you who want your wedding rings to bear that extra personal touch, step into the world of custom craftsmanship with me for an unforgettable day of ring making. With over two decades of experience, I'm your trusted guide through the entire journey, from inception to creation. During this exceptional experience, you will handpick your materials, and I will assist you in designing and crafting your perfect rings. To cap it off, we'll toast to your accomplishments with a sumptuous lunch and a glass of bubbly.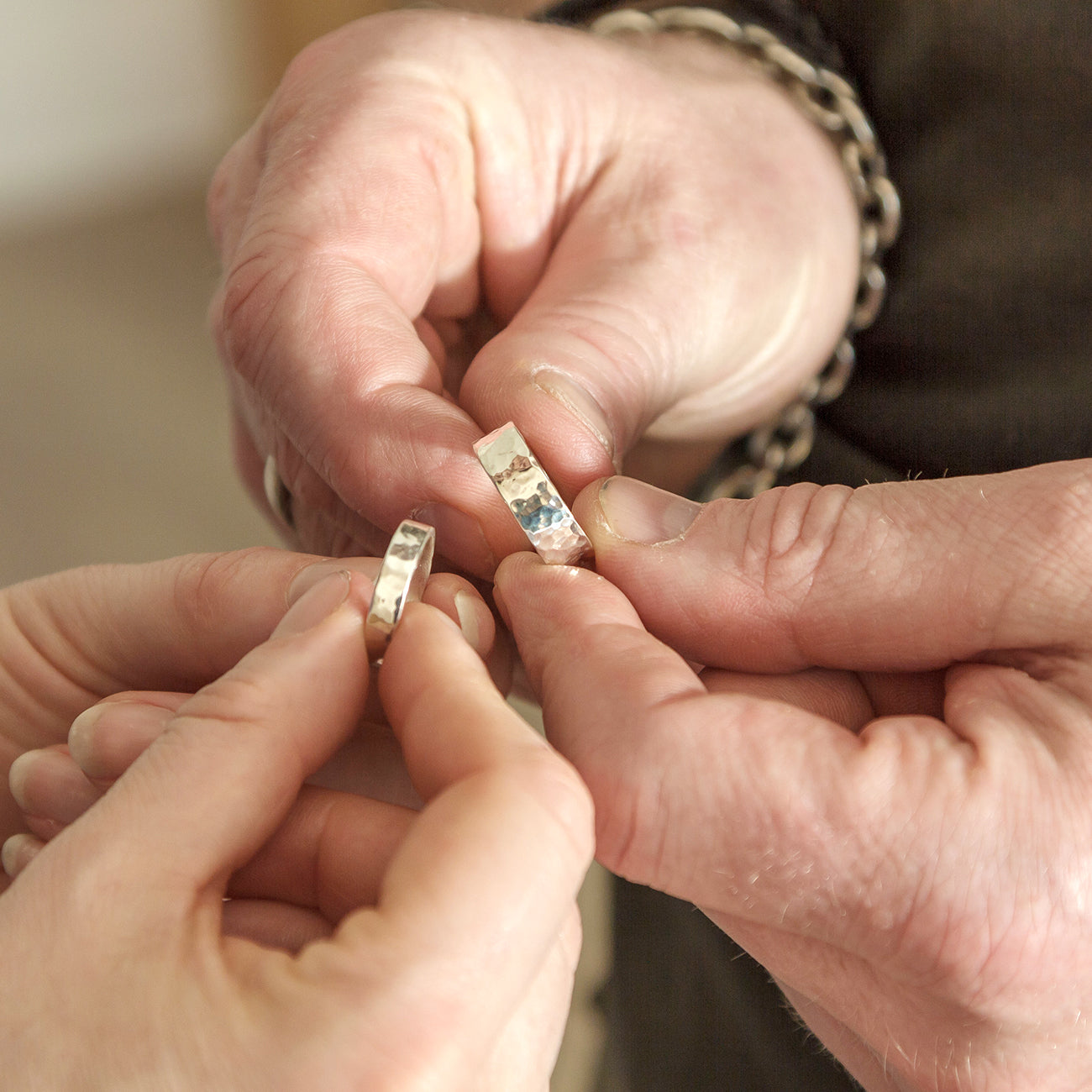 The Perfect Personalised Wedding Rings
Struggling to find the ideal personalised wedding rings for your big day? Look no further than our Make Your Own Wedding Ring Experience. This captivating couples' ring making workshop empowers you to handcraft the wedding rings of your dreams, using an array of modern and traditional metals and the gemstones that speak to your hearts.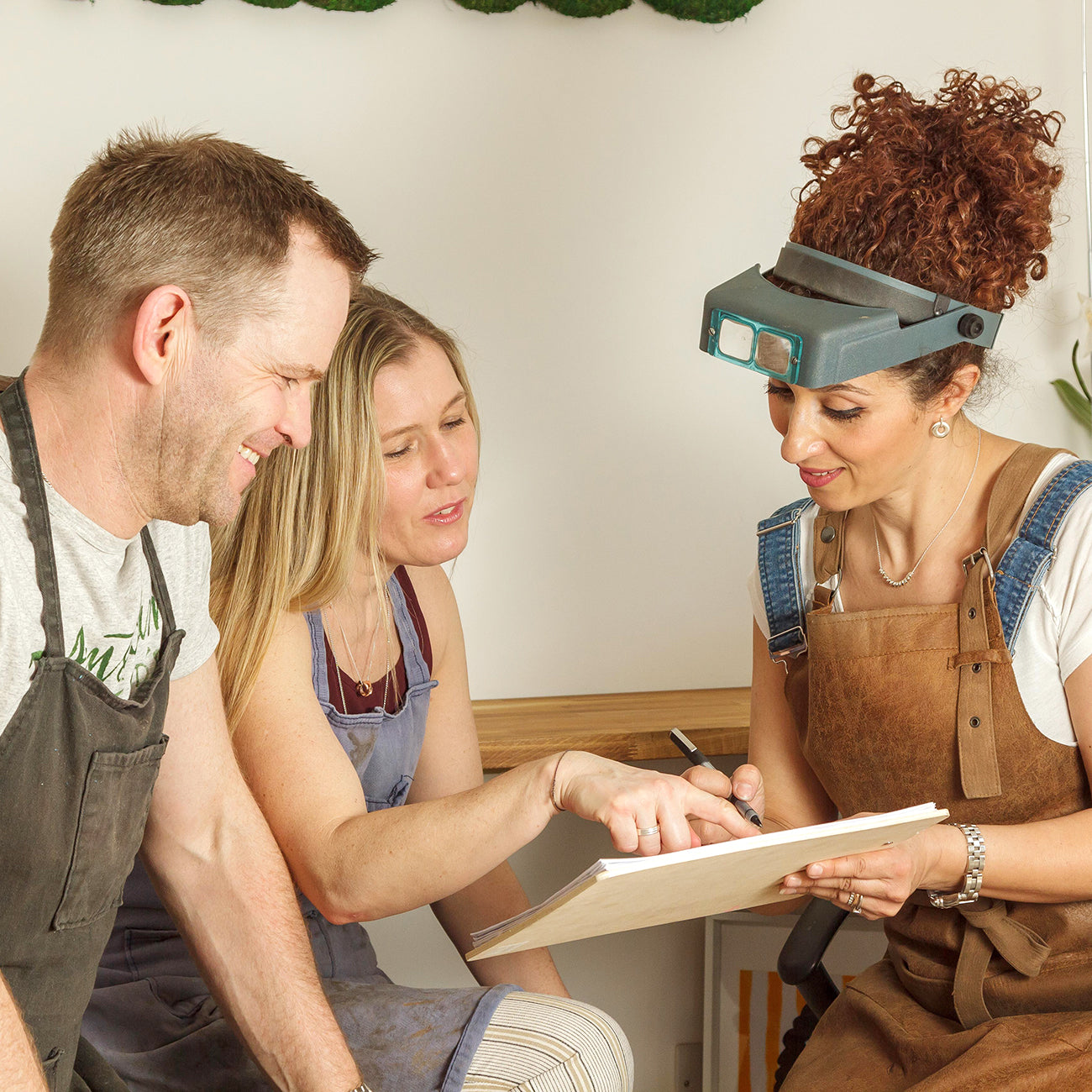 A Day of Creative Connection
Our Make Your Own Wedding Ring Experience is not just a workshop; it's an entire day at our jewellery studio in picturesque West Yorkshire. Here, you'll receive all the guidance and support you need to design a wedding ring that symbolises your unique love story. And when your creations are complete, we'll sit down to a delicious lunch and raise a glass of bubbly to your accomplishment.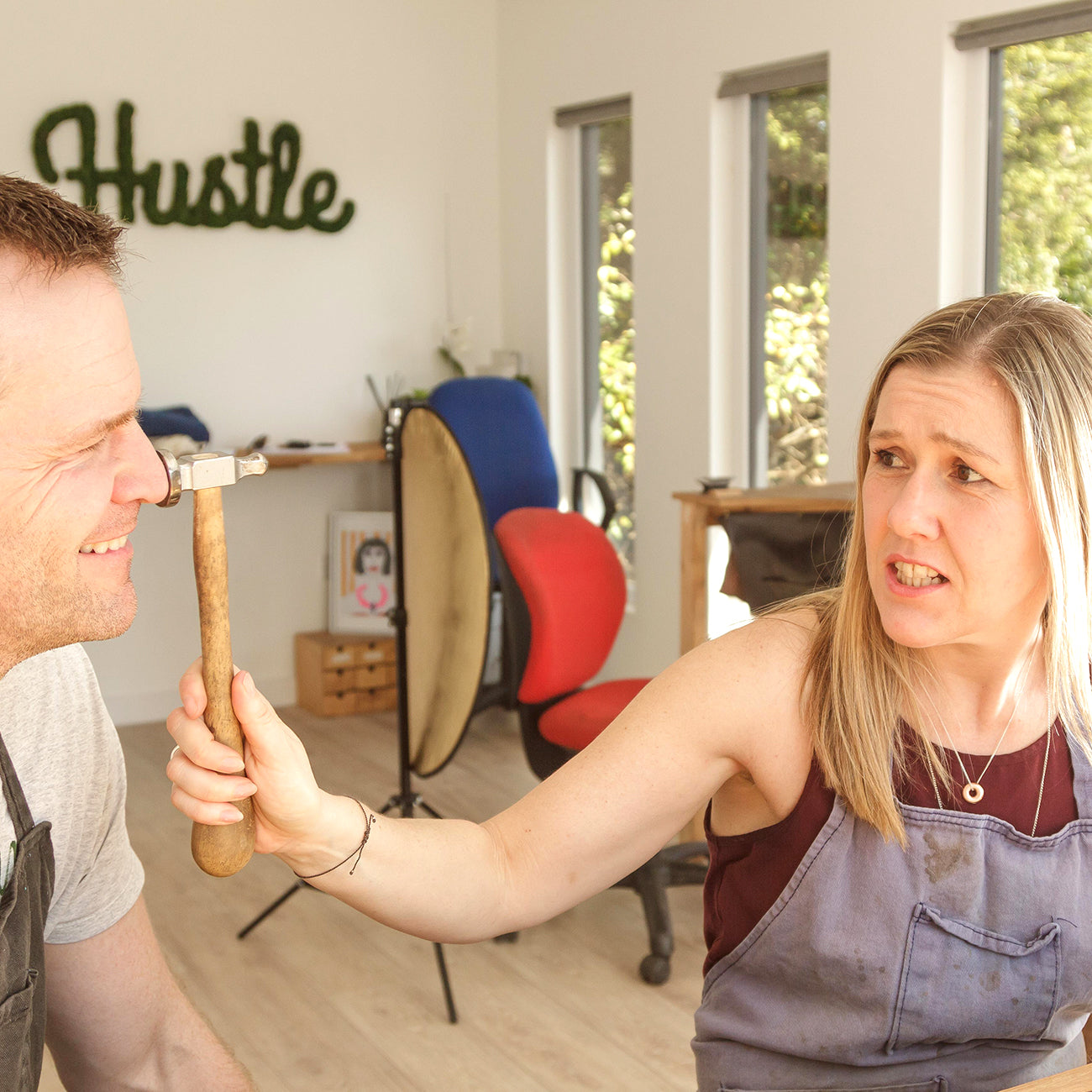 Crafting Memories Together
Romantic, fun, and a fantastic way to infuse your marriage with a set of very personal rings, this workshop is ideal for couples of any age. Prior to your experience day, we'll schedule a consultation. I understand that everyone has different tastes, so we can have a consultation via telephone, Facetime, or in person, depending on your location and preferences so we can discuss all the possibilities of your dream rings.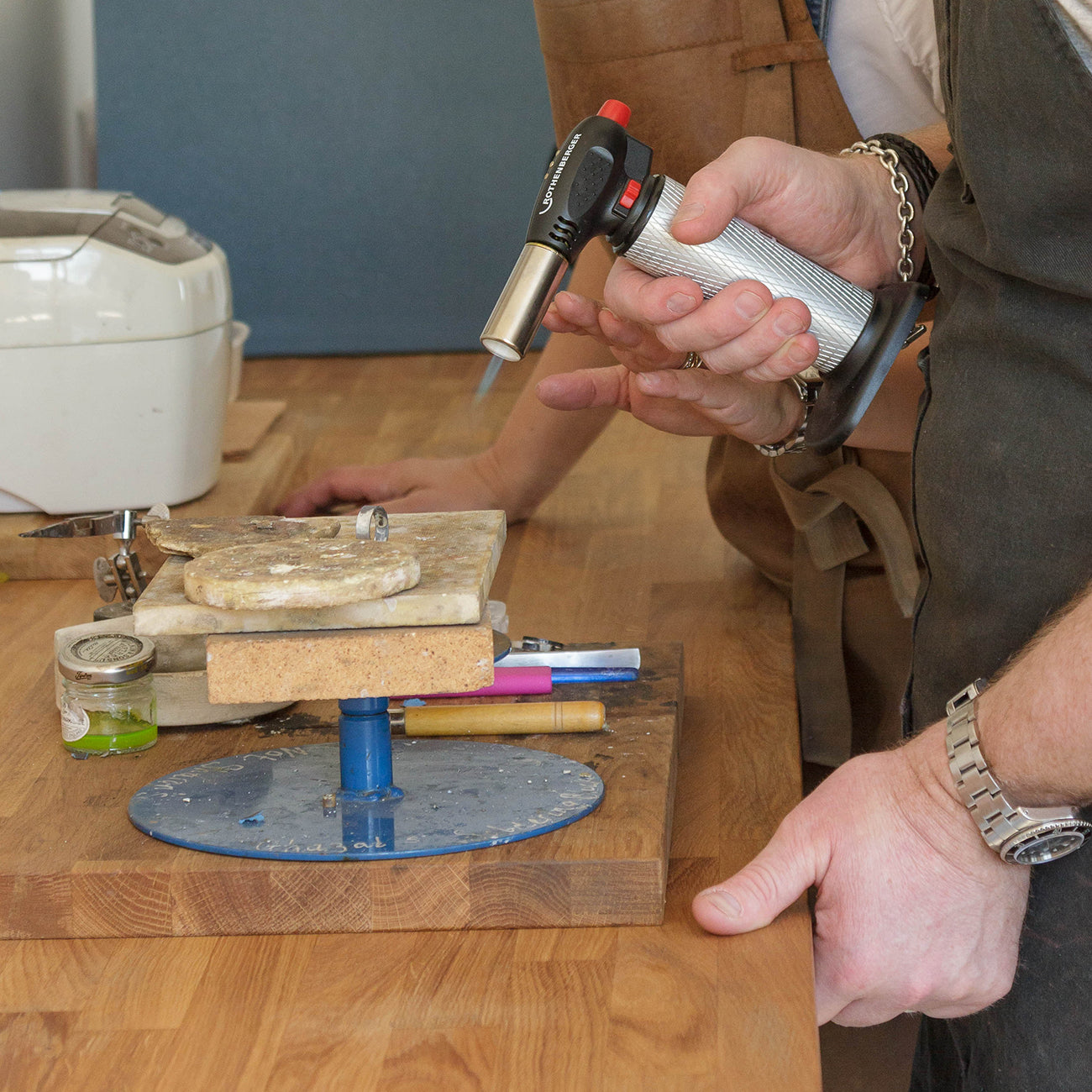 Tailored to Your Dreams
If you're crafting your rings in silver, there are no additional materials costs. For those choosing gold, stones, or other intricate features, there may be additional charges. Rest assured, we'll clarify all these details in advance, so there are no surprises on your special day.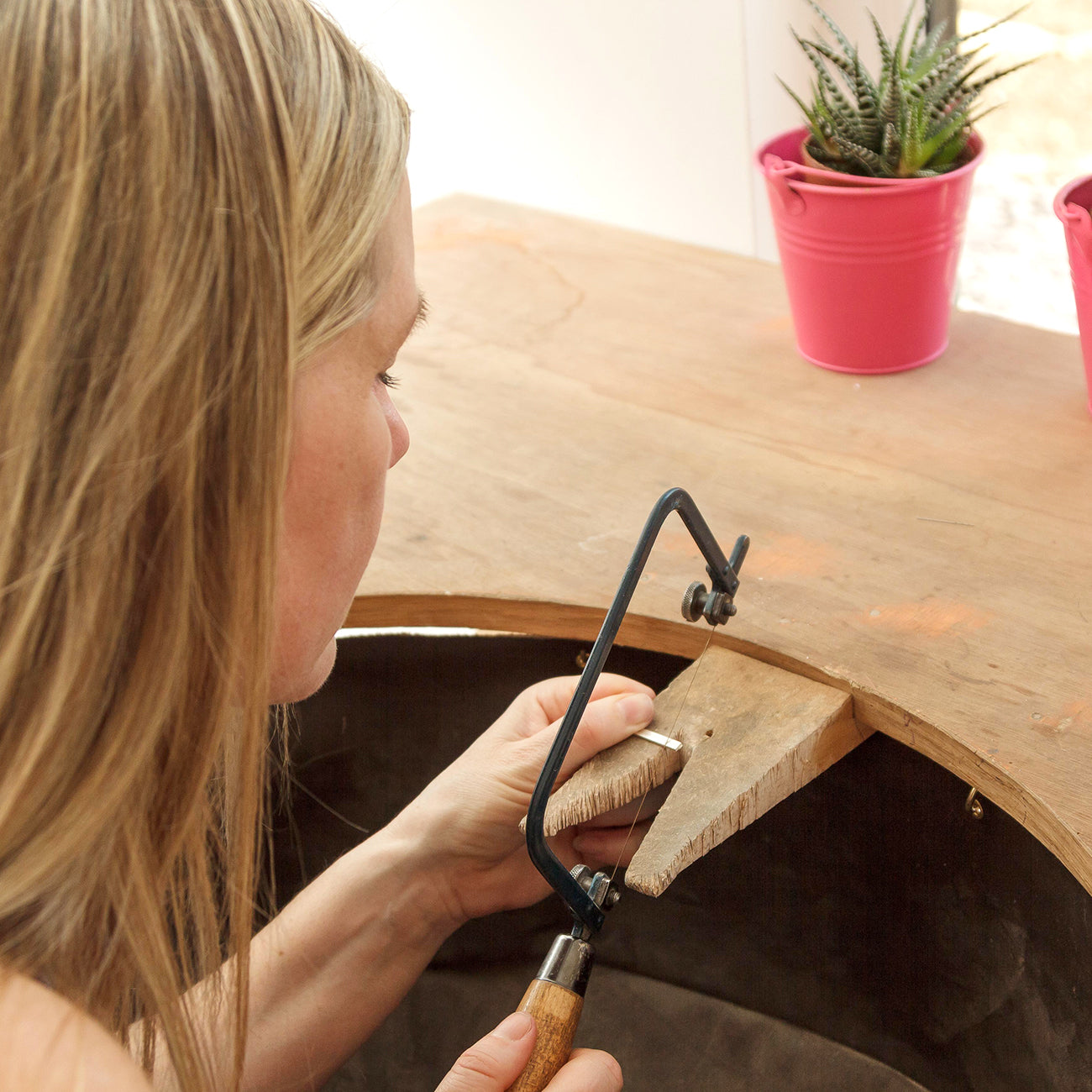 Gift It with Love
This experience also makes an utterly gorgeous and meaningful gift. If you're purchasing it for a loved one, and you'd like to add a personal touch, let us know. We can send a beautifully crafted card and voucher, dispatched within 1-2 days of your purchase, to make the gift even more memorable.
So, why settle for off-the-shelf wedding rings when you can create the rings of your dreams, together? Book your Make Your Own Wedding Ring Experience today, and let's craft beautiful memories that will last a lifetime.